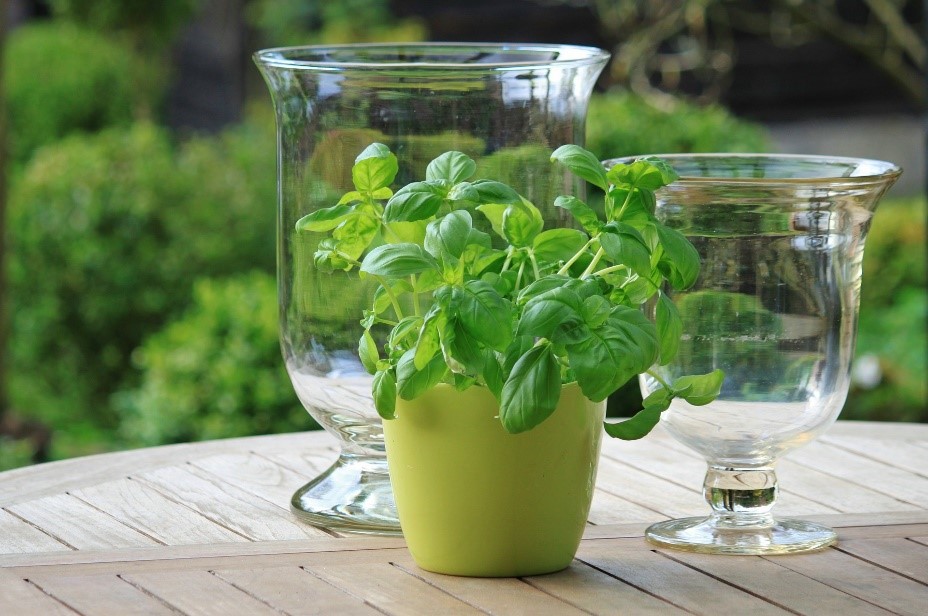 Do you enjoy fresh ingredients with your meals? Well, it doesn't get much fresher than coming directly from your garden! That's why we love container gardens. They're perfect for apartment homes because the plants don't require much space, add brightness to any room, and smell incredible. Plus, if you need some extra thyme or rosemary, you can simply clip it from your plant.
Starting a container garden isn't difficult and can be so enjoyable. Don't worry, we've got you covered with some tips to get started on your apartment gardening journey:
Location, Location, Location: As with many things in life, one key to a container garden's success is where it's placed in your apartment. Most herbs and vegetables require at least a few hours of sunlight day. Find a spot with lots of great sunshine! Outdoor spaces, such as balconies and patios, are good in warm months. Consider placing your container garden on a table near a large window or sliding glass door as an alternative.
Plant What You Like: Container gardens are so great because you can use the food you grow when cooking. It adds in an extra layer of love to those meals! Think about what type of herbs or veggies you like and focus on those. You'll be more motivated to care for the garden knowing your favorite flavors are growing. Some of the best type of plants for a container garden include basil, sage, thyme, cilantro, red and green cabbage, and small tomatoes. Here's a tip: conduct some research online or at a local nursery to learn more about what plants grow best in your area.
Plan Your Supplies: Once your location is set and you've decided what to plant, you should make a list of the tools and materials to create the container garden. Fortunately, these great little gardens don't require much. If you're feeling especially creative, consider making your own planters. If not, there's an abundance of pots and containers available at many stores. Check out The Spruce for a helpful list of materials you should gather for your container garden.
Create Your Masterpiece: Now that you've got everything, it's time to build that garden. Have fun with it and enjoy the process. Apartment Therapy has a great set of instructions for building a container garden and we highly recommend it. Here's another tip: If you purchase pots with small holes in the bottom but want to keep your container garden indoors, simply add a few coffee filters to the bottom of the pot to minimize leaking.
We believe it's how you live that matters! Enjoying apartment gardening can be therapeutic for many and encourages more healthy eating with fresh ingredients. We hope you consider starting your own apartment container garden and share some photos with us on our Facebook page.